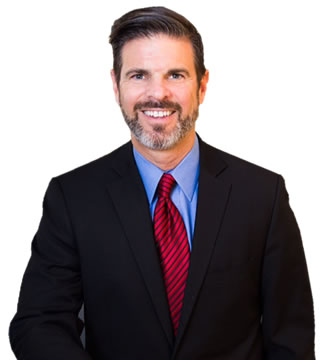 John E. Fitzgerald, Attorney at Law- DWI Offense
Driving while impaired (DWI) is such a common and easy mistake to make. It often takes just one drink too many to be accused of a DWI. Even people who are upstanding members of their community can be accused of DWI at some point in their lives. It is such an easy and common mistake to make and people from all walks of life can find themselves in this predicament. It is typical to feel embarrassed and ashamed when you are charged with DWI. Whether this is your first offense or you are a repeat offender, whether you want to plead guilty or try to fight your charges in court, it is in your best interest to contact the law firm of John E. Fitzgerald, Attorney at Law, to help you. Mr. Fitzgerald and his well-trained, courteous staff are competent, non-judgmental, and confidential about what you have been accused of doing and they take the time to listen to what happened to you and to skillfully guide you through the court system. The fear of heavy fines, possible jail time, a revoked driver's license, and other inconveniences and embarrassments are enough to hurt your pride and to bog you down with worry. Let Mr. Fitzgerald and his staff take care of all the legal details so you can quickly get your life back on track.
Was My Arrest Even Lawful?
There are many factors that determine whether you were stopped and arrested lawfully. Perhaps the tests were administered improperly or your rights were violated without you even knowing it. Some questions we will ask you during your initial evaluation are:
Can the officer prove you were driving in the first place?
Did the officer have a legitimate reason for stopping you?
Did you admit to consuming alcohol or drugs?
Did the officer correctly administer your performance tests?
Did the officer have the necessary probable cause to arrest you?
Did the officer properly advise you of your rights?
It is very difficult to successfully fight a DWI charge in North Carolina. A qualified and experienced DWI defense attorney like Mr. Fitzgerald knows how to analyze the circumstance and spot the relevant issues in your case, determine the best way for you to proceed, and to formulate an effective trial strategy.
How Can I Contact Mr. Fitzgerald To Help Me With My DWI?
The police officer and magistrate you spoke to when you were arrested are not on your side. You no doubt have many questions and concerns and you need a competent and qualified DWI defense attorney to help you with your case. Call the law firm of John E. Fitzgerald at (336) 804-8058 if you were arrested for a DWI offense in Forsyth, Davidson, or Davie counties in North Carolina. Mr. Fitzgerald has been representing drivers charged with DWI in these counties since 1993. Let him put his knowledge, skill, and experience to work for you today. Call (336) 804-8058 right away.